Preparing Your Home for a Successful Sale in Connecticut: Common Mistakes to Avoid and How to Fix Them
Posted by Jonathan Carbutti on Friday, February 10, 2023 at 12:23:30 PM
By Jonathan Carbutti / February 10, 2023
Comment
Preparing Your Home for a Successful Sale in Connecticut: Common Mistakes to Avoid and How to Fix Them"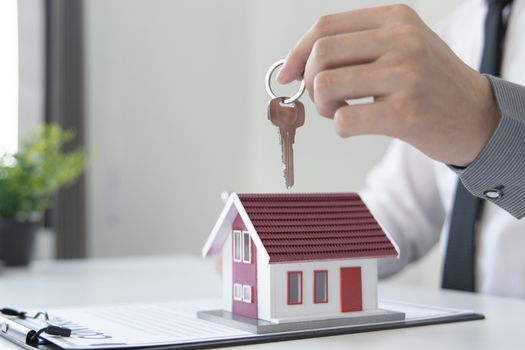 Selling a home in Connecticut can be a challenging but rewarding process. With the right preparation and attention to detail, homeowners can successfully sell their property and get the best return on investment. However, making common mistakes during the preparation process can hurt your chances of selling quickly and for a good price. In this blog, we'll discuss some of the most common mistakes homeowners make when preparing their homes for sale in Connecticut and how to avoid them.
Mistake #1: Neglecting Home Repairs and Maintenance One of the most common mistakes homeowners make is neglecting repairs and maintenance. Before listing your home, it's important to take care of any minor repairs and maintenance tasks to improve its appearance and appeal. This can include fixing leaky faucets, repairing holes in walls, and repainting rooms that need it. Doing so will show potential buyers that you've taken good care of the property and will make it easier for them to imagine themselves living there.
Mistake #2: Overlooking Curb Appeal The exterior of your home is the first thing potential buyers will see, so it's important to make a great first impression. Overlooking curb appeal is a common mistake homeowners make when preparing their homes for sale in Connecticut. Simple things like mowing the lawn, trimming the shrubs, and planting fresh flowers can make a big difference in how your home is perceived by buyers.
Mistake #3: Cluttering Your Home Clutter can make a home feel smaller and less inviting, so it's important to remove as much of it as possible before listing your property. This includes items like unnecessary furniture, knick-knacks, and personal photographs. You can store these items in a storage unit or temporarily relocate them to a different room in your home to help declutter and stage your property effectively.
Mistake #4: Not Neutralizing Your Home's Decor While you may have unique and personal taste in home decor, it's important to neutralize your home's decor when preparing it for sale. Neutralizing your decor can mean repainting walls with neutral colors, removing bold or bright accents, and replacing unique light fixtures with more neutral options. Doing so will make it easier for potential buyers to imagine themselves living in your home and make it more appealing to a wider range of buyers.
Mistake #5: Skipping a Professional Home Inspection While it may seem like an added expense, having a professional home inspection done before listing your property can save you time and money in the long run. A professional home inspector will be able to identify any issues with your home that need to be addressed before listing it, making it easier to negotiate a fair price with potential buyers.
By avoiding these common mistakes, homeowners in Connecticut can successfully prepare their homes for sale and get the best return on investment. Whether you're a first-time home seller or an experienced pro, it's important to take the time to prepare your home properly to ensure a successful sale.